Gamblers and gangsters are staples of the bad boy romance. Traditionally, they aren't as bad as suspected, and thus the romance. There are dark romance versions, but indie author Sarah Curtis is a traditionalist. Her Gamblers series is all about not-so-bad boys. They can be dangerous and sexy, but never true bad guys.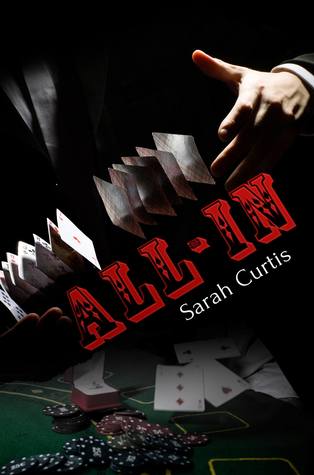 River Kingston has a problem, and his name is Royal. Her brother owes one-hundred grand to the mob, and River feels it's her responsibility to help him.
The daughter of a renowned poker player, River does the only thing she knows how to do to win that much money… She hits the tables.
Headed to Eden Island, home of the most elite poker tournament, The Omega One, River runs into–literally–the man from her teenage fantasies.
Now she has another problem, and his name is Alec Throne. Because after the famous poker star catches her from falling, he decides he's never letting her go.
And, as River soon discovers, when Alec Throne sets his mind to something… He's all-in.
KU/$2.99 Purchase Links
AMAZON