For my final spotlight of 2019, highlights from the past year.
---
Love over 30
First love, one true love, soul mates — romance tends to favor the twenty somethings. In a refreshing contrast, indie author [author:Jennifer Theriot|7082754] features heroes and heroines over thirty — often taking second chance on love. Her contemporary Out of the Box trilogy follows the same recipe with an over forty hero and heroine thrown together by fate.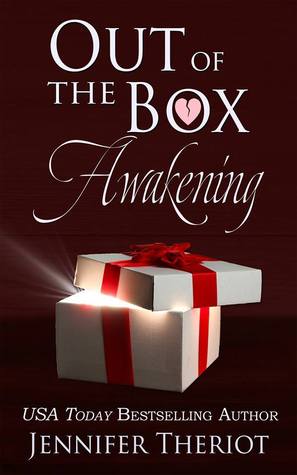 Olivia Petersen thought her life ended the day her husband walked out. Little did she know, it had only just begun. A good woman, mother, and wife, she's got it made. She didn't expect anything to change, but of course it does…
What happens when the married woman and the sexy handsome widower are thrown together by fate?
Swept from her perfect paper-doll life in Houston, Olivia finds herself in Chicago, alone, betrayed, and far from home. Soon everything she thought she knew about herself and her life will be challenged.
Ash Harper is the man who has everything–everything except healing from the losses of a lifetime and a dark family secret.
99c or KU AMAZON
---
Cold Love. Love in on alien planets caught in a polar vortex is an intermittent theme in Science Fiction Romance. Cara Bristol adds an interesting twist by blending Aliens Need Brides and romantic suspense into her Alien Mate series. Intrepid earth women journey to planet thrown into an ice age by a natural disaster. In return for an essential power source, the alien hunks get brides and advanced technology. To keep it interesting, villains keep interrupting the path of true love.
I'm Starr Elizabeth Connor. Earth's government falsely convicted me of a crime, packed me on a ship with other female felons, and sent us to Dakon, a primitive, frozen wasteland of a planet. Why? Earth needs minerals, and Dakon is desperate for females. But I'm no barbarian's 'mail order bride,' even if he is super tall, muscular, and the chief of his tribe. He doesn't want a BBW blonde, either–it's written all over his chiseled face. He'll be truly angry if he ever learns what my 'crime' was.
I am Torg. I have waited 34 rotations for a mate of my own. With this shipment, I was sure to get a fine, sturdy mate who'll bear me many daughters. Instead, I receive a small, curvy, pale-haired female who looks at me with anger and fear. It is only when we 'kiss' that I believe things may work out between us. But I'm hearing rumors that Starr and her shipmates are law-breakers. To survive, Dakonians must obey all laws … or be exiled into the frozen wasteland. Just when I have found her, will I have to send my mate to die?
---
Gamblers and Gansters
Gamblers and gangsters are staples of the bad boy romance. Traditionally, they aren't as bad as suspected, and thus the romance. There are dark romance versions, but indie author Sarah Curtis is a traditionalist. Her Gamblers series is all about not-so-bad boys. They can be dangerous and sexy, but never true bad guys.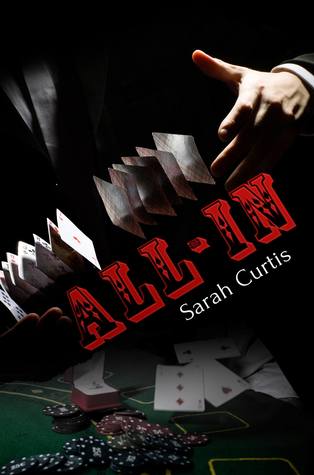 River Kingston has a problem, and his name is Royal. Her brother owes one-hundred grand to the mob, and River feels it's her responsibility to help him. The daughter of a renowned poker player, River does the only thing she knows how to do to win that much money…
She hits the tables.
Headed to Eden Island, home of the most elite poker tournament, The Omega One, River runs into–literally–the man from her teenage fantasies. Now she has another problem, and his name is Alec Throne. Because after the famous poker star catches her from falling, he decides he's never letting her go.
And, as River soon discovers, when Alec Throne sets his mind to something… He's all-in.
---
Dark SFR
Dark romance is a bit of contradiction in terms. Romance, with its happily-ever-after requirement, does not mix well with dark. Often, dark romance is used to describe less than healthy relationships that include passion and sex. Although, there are those authors who can turn what starts in a dark place into a believable HEA; with characters who may tend to darkness, but are not without redeeming characteristics
Science Fiction Romance is no exception and for those who like their heroes and heroines with a bit of a bite there are Cynthia Sax's Refuge series.
Can love redeem a monster? The Refuge is home to some of the most violent beings in the universe. Kralj, its leader, reigns over the remote outpost with terrifying ease, ruthlessly squashing any rumors of rebellion, killing anyone who breaks his rules. Primitive, deadly, powerful, he's a monster, scarred both on his face and his soul. He has never met a being he couldn't control. Until he meets her.
Dita has one mission—to kill the three targets claiming sanctuary within the Refuge. Or so she claims. For the first time in his long lifespan, Kralj isn't certain of another being's intentions. The tiny assassin is immune to his powers, her thoughts unreadable. He can't predict her movements, can't control her, can't stop wanting her.
Dita is rare, as unique as he is, and, to keep the residents of the Refuge safe, Kralj will have to kill her. But first, he'll touch her, taste her, show her how passionate the beast inside him can be.
---
Rom-Com with an SFR twist
Is he after her heart or her planet?
Evelyn Chambers is a nerdgirl and proud of it. When she finds out that her drop-dead gorgeous best friend is an alien general with only three days left on Earth, she has to wrap her head around too much at once. Aliens are real, and if she wants to keep hanging out with one, she'll have to marry him!
Adam Smith has never seen a planet as beautiful as Earth or a woman as enticing as Evelyn. His government wants him to re-enlist, but when Evelyn suggests marriage to help him stay, Adam realizes that what he really wants is her—and he'll sacrifice everything to be with her.
Can he convince his government—and Evelyn—that he's looking for more than a Gray card?
Free
AMAZON * NOOK * APPLE * KOBO
---
Epic Science Fiction Romance
Last, but by no means least, my own Twelve Systems Chronicles blends elements of space opera with the intrigue and suspense of a political thriller. Critically acclaimed, the first seven volumes have collected; 4 InD'Tale Crowned Heart Reviews; 4 RONE Nominations, and 3 RONE Finalists.
Five-stars. The world building in this series is absolutely phenomenal. . . Lillian is brilliant. She is fierce and smart and vulnerable and endearing. ~ Melissa Brus, Paranormal Romance Guild, April 2019
Through December 31, the first three volumes are on sale for 99c.
---
*** Prices reflect time of posting ***
---
Sign up for Red Gems; the monthly newsletter featuring updates from the Twelve Systems, Special Offers, and Freebies.