First love, one true love, soul mates — romance tends to favor the twenty somethings. In a refreshing contrast, indie author Jennifer Theriot features heroes and heroines over thirty — often taking second chance on love.
Unwrapping Noel was my favorite holiday read of the past season — a witty, enjoyable, and steamy romance featuring love the second time around.
Her contemporary Out of the Box trilogy follows the same recipe with an over forty hero and heroine thrown together by fate.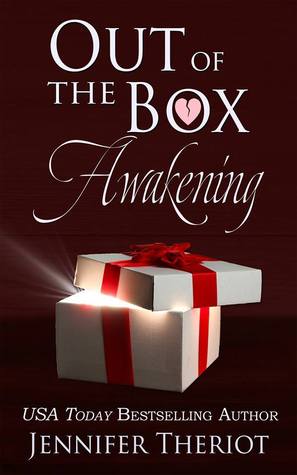 Olivia Petersen thought her life ended the day her husband walked out. Little did she know, it had only just begun.
A good woman, mother, and wife, she's got it made. She didn't expect anything to change, but of course it does…
Swept from her perfect paper-doll life in Houston, Olivia finds herself in Chicago, alone, betrayed, and far from home. Soon everything she thought she knew about herself and her life will be challenged.

Ash Harper is the man who has everything–everything except healing from the losses of a lifetime and a dark family secret.
What happens when the married woman and the sexy handsome widower are thrown together by fate?
99c or KU
AMAZON
Sign up for Red Gems; the monthly newsletter featuring updates from the Twelve Systems, Special Offers, and Freebies.