Christmas romances cover every sub genre from Urban Fantasy to Romantic Comedy and arrive in droves with December 1st. In honor of the upcoming holiday, a few of my favorites from Indie Authors.
Historical Romance with good relationship development: 1-flame
The Earl of Chadbourn loves nothing better than to care for his fields, his flocks, and the people who earn their living from the land. Trapped by his brother-in-law's death into responsibility for his traumatized nephew, grieving sister, and an estate gone to ruin, loneliness overwhelms him. The first-rate husbandry of a neighboring farm and the woman who runs it draw him like a moth to flame. With Christmas coming, can he repair the damaged estate and far more damaged family? Dare he hope for love in the bargain? Catherine Wheatly is content to manage Songbird Cottage and care for her father and brothers. She has long since accepted that marriage and a home of her own are not in her future. She is content—until an interfering earl descends on Songbird determined to unearth their secrets and upend her world.
Freebie links:AMAZON * NOOK * KOBO * APPLE
Romantic Comedy with a PNR Twist: 3 Flames
A woman determined to spread the Christmas spirit…Former socialite turned community centre worker Candice Kane loves Christmas. In the run down area she works in, economics and rising unemployment mean that there isn't a lot of Christmas spirit to go around. Determined to do something about it, for the last couple of years she's arranged a Christmas Party, complete with a visit from Santa for the neighbourhood kids. This year though, a break in and damage from vandals means the party could be cancelled…A Santa who hates Christmas…Rhod is… was a Santa. For years he joined the other men in his family delivering presents, until the attitude and ungratefulness of the rich children he delivered to made him hang up his red suit. Working for the Paranormal Protection Agency, he's convinced himself that he's happier without being the big guy anymore.When he and his partner rescue Candy from an attack in a deserted alley, all Rhod's decisions are put to the test. Can he hold out against a woman with Christmas spirit in her heart, or will he lose his own in the process?
99c purchase links:AMAZON * NOOK
Contemporary Cowboy/Firefighter: 4 Flames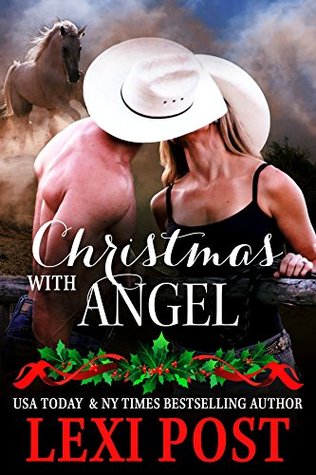 Cowboy firefighter, Cole Hatcher, is determined to do what's right and take his fiancé with him to his mother's annual holiday dinner party. After all, the two most important ladies in his life need to learn to get along and the sooner the better. Besides, the rest of the family will be there. Lacey Winters can't forgive her future mother-in-law for keeping them apart for eight years. While she loves Cole's family, including the five they are living with, "Racy Lacey" wants to spend Christmas alone with Cole, preferably in her sexy Christmas present for him. But there are worse things brewing than family drama. This Christmas day, nothing goes as planned…for anyone.
Freebie links: AMAZON * NOOK * KOBO *APPLE
Urban fantasy with a dash of paganism: 3-flames
Holidays are worse than a full moon for making people crazy. In Harborsmouth, where many of the residents are bloodsucking vampires or monstrous fae, the combination may prove deadly.
Ivy Granger, psychic private investigator, returns to the streets of Harborsmouth in this addition to the bestselling urban fantasy series.
Holidays are Hell, a point driven home when a certain demon attorney returns with information regarding a series of bloody murders. Five Harborsmouth residents have been killed and every victim has one thing in common—they are fae. Whoever is killing faeries must be stopped, but they only leave one clue behind—a piece of mistletoe floating in a pool of the victim's blood.
The holidays just got interesting. Too bad this case may drive Ivy mad before the New Year. Heck, she'll be lucky to survive Christmas.
$2.99 purchase links: AMAZON * NOOK * KOBO