October 5th I will be at the InD'Scribe Con & Book Festival leading a panel discussion on writing steamy passages. Today's post features fellow panelist Lexi Post, a New York Times and USA Today best-selling author of romance inspired by the classics. From hot paranormal to sizzling cowboys to hunks from out of this world, Lexi provides a sensuous experience with a "whole lotta story."
I tend to favor her cowboy stories, the Last Chance and Poker Flats series, among others.
---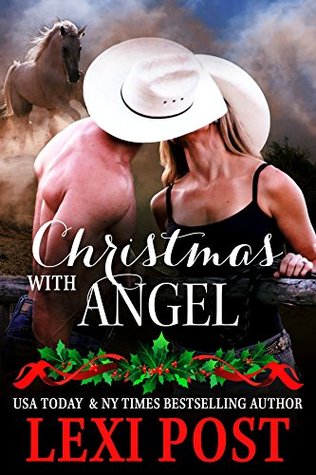 Cowboy firefighter, Cole Hatcher, is determined to do what's right and take his fiancé with him to his mother's annual holiday dinner party. After all, the two most important ladies in his life need to learn to get along and the sooner the better. Besides, the rest of the family will be there.
Lacey Winters can't forgive her future mother-in-law for keeping them apart for eight years. While she loves Cole's family, including the five they are living with, "Racy Lacey" wants to spend Christmas alone with Cole, preferably in her sexy Christmas present for him.
But there are worse things brewing than family drama. This Christmas day, nothing goes as planned…for anyone.
---
Former professional poker player, Kendra "Night Owl" Lowe, is determined to make her new Poker Flat Nudist Resort successful, even if it means relying on her own two hands and a few misfit employees. All bets are off, however, when Wade Johnson arrives, her fourth stable manager in less than four months, and her attention wanders to his broad shoulders, six-pack abs, and polite ways. But she's his boss and giving in to temptation could mean jeopardizing her operation. Something she refuses to do.
Wade Johnson only agreed to work at Poker Flat because he owed his best friend a favor. Now he has to discover why the last three stable mangers quit and fulfill the requirements of his position, while trying to keep his hands off the smart, sexy, unreadable owner. But even as his body and heart become more involved, new "unfortunate events" occur to threaten the resort.
As Wade draws closer to learning the truth, his own truth is revealed. Kendra will do everything she can to make her resort a success, which could include letting him go. To win her heart and save her dream, he will have to go all-in and that could mean baring more than his soul.
---
Sign up for Red Gems, the monthly newsletter featuring updates from the Twelve Systems,  Special Offers, Freebies
Sign-up